While we all wait for 20kAtm...
---
As my game will linger on the edge of its first playable for another while, I've decided to compile a list of other games that are somehow related, similar or inspirational to me.
The games in this list have two main things in common: you experience the world from within a closed box and what happens outside is told through textual descriptions rather than full on visuals, and you interact with this world via schematic interfaces rather than physically moving around jumping and shooting.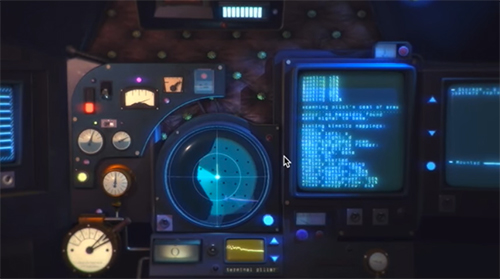 It's going to be another while before anyone will enjoy being stuck in a stolen Nauticrawl unit, trying to not be mashed by the deadly pressure outside while attempting a desperate escape...
...So, here goes the list of what to play in the meanwhile.
In Other Waters:
A metroidvania kind of exploration mechanic, mixed with some beautiful UI design.
This gorgeous game just made it through its kickstarter campaign, but you can already play a prologue:
https://jump-over-the-age.itch.io/in-other-waters-prologue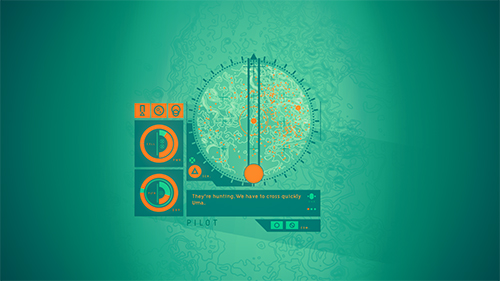 Deep Sixed:
This game puts you in control of a space ship that is way more flaky than what the Nauticrawl of 20kAtm will ever be, and it's tons of fun! We are still in the realm of roguelikes of sort, there's a bit of cockpit simulation, but the focus here is on tinkering and managing stuff that breaks all the time, until you have no more resources to fix everything and you start taking life-or-death decisions:
http://store.steampowered.com/app/591000/Deep_Sixed/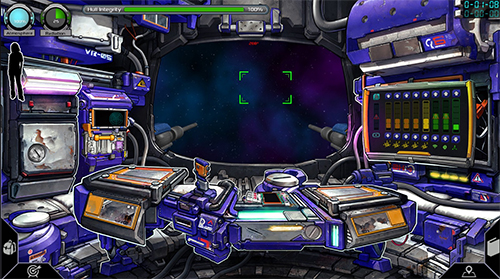 The Deep, Ludum Dare Entry:
You are stuck in a submarine, taking orders from an old printer. Definitely different from pretty much any other game I know of, you move around your sub in a platform fashion and then interact with each machine to perform your daily tasks, hoping to get out eventually.
Also, if someone can please explain how something like this can be made in 7 days, I'm all ears, it's really a beautiful game! http://rac7.com/LD38/WebGL/

Toy Town:
Well, not really a game, but it's what inspired the procedural islands you get to explore in 20kAtm. Its town topology generation is pretty clever and I've adopted some of the same principles, so if you want a taste of what it will be like, if you look at it from the top, and imagine it through a green radar, and with no polygons...you got the idea, it's nothing like it but interesting never the less:
https://watabou.itch.io/toy-town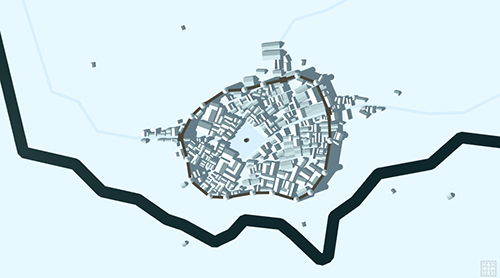 Stuff I'm also waiting for:
I'm of course making 20kAtm because I in the first place would like to play something like it.
Most likely I will hate my game by the time I finish it, but fortunately someone else will give me something similar to play : )
Here are some games I'm waiting for impatiently:
Objects In Space, playing captain of a space-submarine while trading stuff and fighting pirates? Yes please!
https://twitter.com/objectsgame
I don't know much yet of Still There, but look at that hand-drawn cockpit with all that stuff to tinker with: https://twitter.com/gaetanoleonardi
Next up for me is some good planning ahead to make a first playable chapter of 20,000 Atmospheres...